A timeless home design is all about producing a look in your house that stands the test of time. This means pulling off a design that remains beautiful and flexible over many years. When you buy timeless pieces of furniture, you don't have to replace the major ones every few years, as they are classic enough to work with any trend. 
How can you achieve a timeless look in your home? 
You can pull off a timeless look in your living space when you blend new and old pieces. Antique furniture becomes "timeless" when you use them in a modern-day setting and still look awesome. 
When you mix pieces with both modern and classic influences, you can produce a sophisticated, interesting and lived-in look in your home. So embrace the vintage furniture you like and don't hesitate to pair them with contemporary pieces to achieve an ageless look.
A powerful focal point is a must in any room — and timeless spaces are never without them. Focal points are critical, as they are attractive to the eye and give it a place to rest. These points can naturally occur in a room, such as with big picture windows or built-in mantle pieces. 
If your room doesn't have a focal point, don't fret. You can create this point with pieces of furniture, architectural elements and artwork.
Have a good look around your room to obtain a sense of where your eye naturally wants to go. Then, create a focal point using that space. Once you've decided on the location of your focal point, arrange your furniture around it. 
When creating a focal point, just stick to one. Creating multiple focal points can confuse the subconscious and produce a sense of chaos. 
Pick Neutral Colors for Furniture and Walls
Neutral home colors are timeless, as they work with any color palette or style. When your walls have a neutral color, you can change up the other colors in the room without needing to repaint. 
Here's an example design idea: a neutral sofa color enables you to introduce colorful and new accessories, rugs and pillows to completely spruce up the look of a space. This is possible without having to decorate around the sofa color.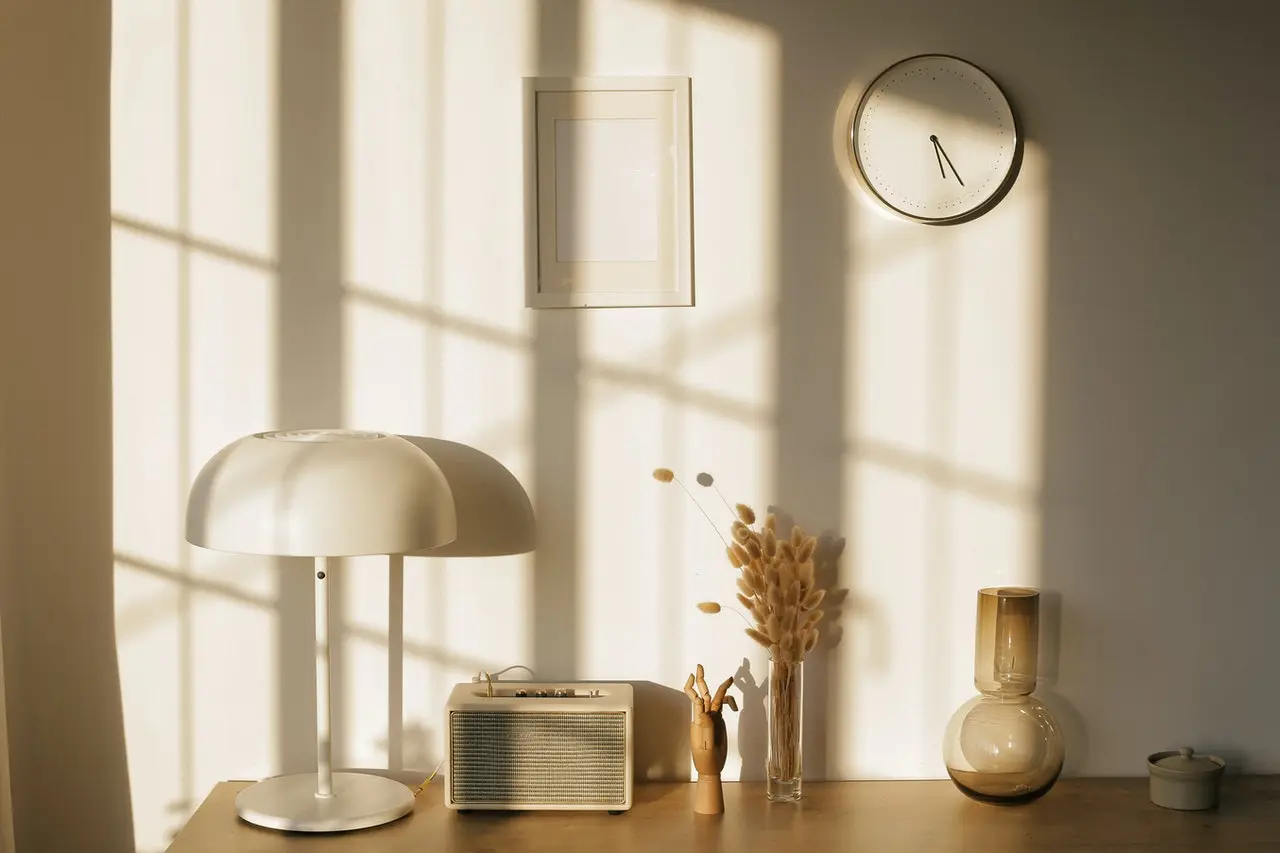 Part of what gives a living space timeless style is the use of traditional patterns, such as plaids, stripes, botanicals and damasks. The rule of thumb when achieving a timeless design is to stay away from trendy prints, such as animal prints, strong geometrics and chevrons. 
This isn't to say that trendy prints won't look great in traditional spaces when thoughtfully executed. There's no guarantee, however, that these designs will look great for centuries. 
Use at least three classic patterns in a single home space. Then, vary the scale of all three. An example is one small, one medium and one large. You could also opt for one medium and two different smalls. 
Whatever arrangement you go with, make sure to distribute the traditional patterns uniformly throughout the room. If the majority of the pattern is on one side or corner of the room, the entire space will appear unbalanced. This will unfortunately wreak havoc on the symmetry of the space. 
If you want a space to look timeless, make sure to hide the technology. This doesn't necessarily mean banning tech devices from your home. It just means not placing your media pieces front and center.
Technology has come a long way. Many products, such as television sets, game consoles, speakers and stereos are either becoming obsolete or getting smaller. These devices, however, certainly have not disappeared completely.
The most difficult tech device to conceal is (and has always been) the TV. Even though not a lot of people are using them, they still pose a problem. The television, more often than not, has become a focal point.
If the TV in your home is an issue (and you can't get rid of it), you'll need to learn how to decorate around this large and bulky gadget. This involves camouflaging the device to keep the room looking classic and timeless. If this isn't possible, though, keep the devices behind closed doors. 
Integrate Natural Materials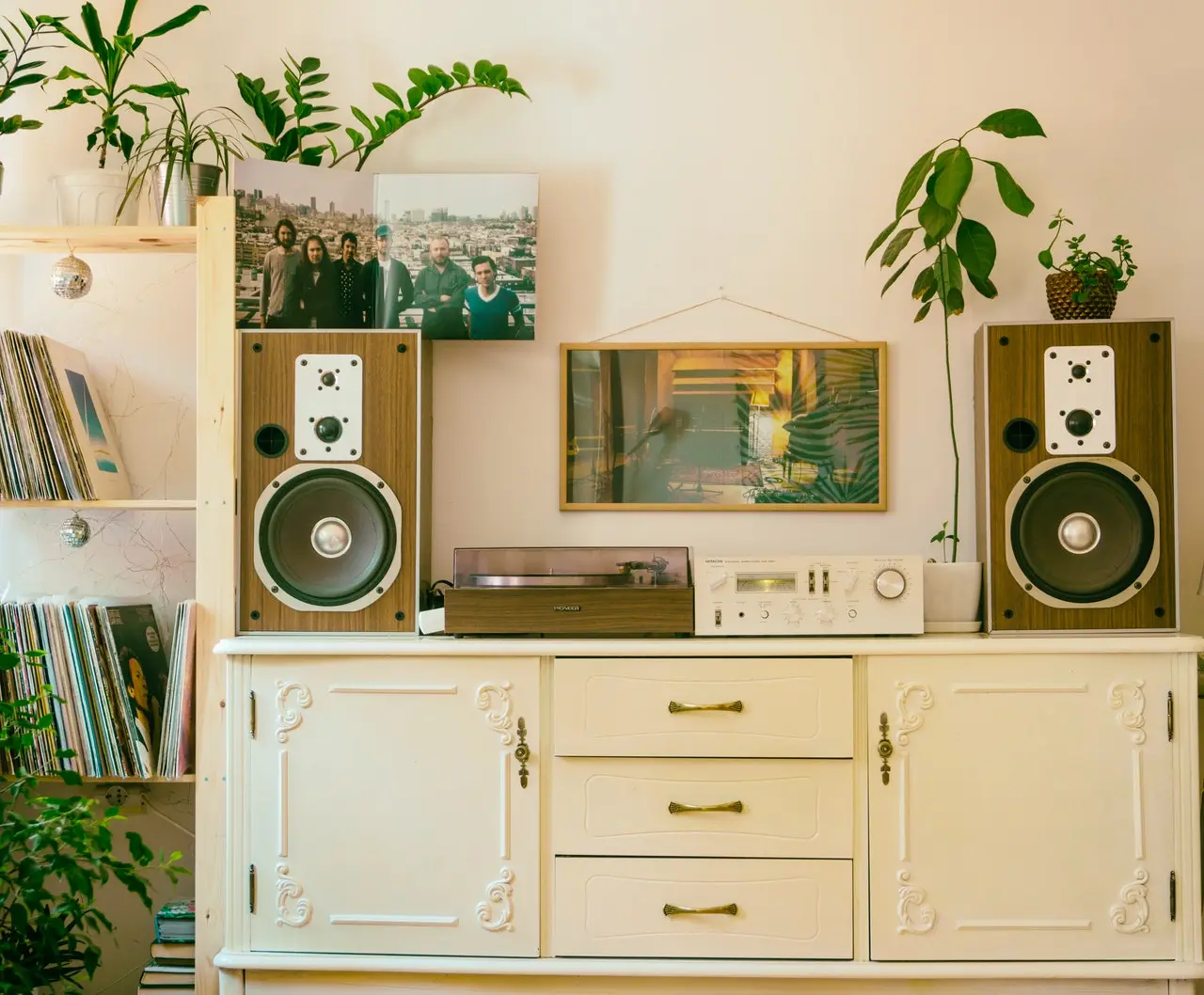 Timeless home design often uses natural materials, such as plants, stone and wood. Introducing natural elements is instrumental to creating a completed and cozy space. If you plan to incorporate natural materials, remember that balance is key. Try not to go overboard using just a single material.
Timeless decorating is about choosing furniture and accessories that are flexible and functional. It also involves using styles that will endure the test of time. You can pull off that timeless look when you take note of these design suggestions.